Nectarine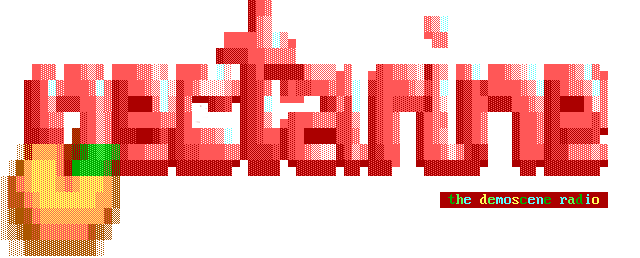 Song Information
Tags for song:
Amiga
OldSchool
Related songs:

Spatism

by

Lizard [se] (Magnar Harestad)
Aces High
by

4-mat (Matthew Simmonds)

Rink a Dink: REDUX

by

Lizard [se] (Magnar Harestad)

Daisy Chain

by

Rhesus Minus (Trond Hasse Lie)

CyberLogik 2
by

Nightshade (Andrew Barnabas)

Beyond the Galaxy
Author:

Cyborg Jeff (Pierre Martin)
Song Length: 3:45
Release Year: 1996
Song Status: Active *
Song Bitrate: 128 kbps
Song Legacy Flag: R
Song Platform:

PC-S3M
Song License:

Additional Information:
So, a long time i didn't have write song like this… stop Dance and Trance music… i was back to the roots with an oldschool maybe chiptunes track that could be great as sound track for an amiga shoot'm up…
Such kind of song that i'm happy to have written…
So long time lost in a never released project here is a rock remix version realised by the french musician Xenon (Fabrice Tonnelier)
http://www.youtube.com/watch?v=LhzpCb-uVzY
Last Queued : 5 days, 14 hours ago
This song has been played 19 times. [See Request History]
It was added 9 years, 3 months ago.
Extra Resources:
Song Rating
Song Rating: 2.8 - Votes Placed: 12
View Voting History
A total of 0 users have this song on their favourites list.
Compilation / Remix Information
Screenshots
Song Corrections & Updates
[Edit Information] - [Add Links]