Nectarine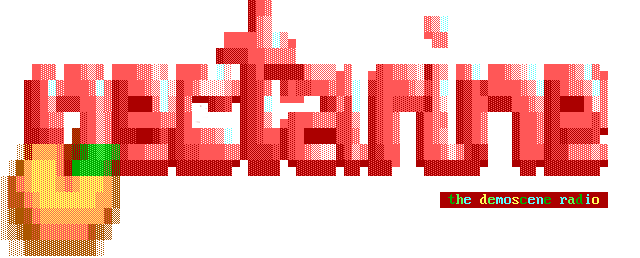 Song Information
Tags for song:
1990
video
Related songs:

Lifes a bitch ak screen

by

Mad Max (Jochen Hippel)

Daisy Chain

by

Rhesus Minus (Trond Hasse Lie)

Syntax Terror TLB

by

Mad Max (Jochen Hippel)

1989 a Number

by

Romeo Knight (Eike Steffen)

Days of Fury

by

Maestro (Martin de Agger)


GraphixMania 2 part 6

Author:

Tim Kleinert
Uploaded By:

franz_opa
Song Length: 7:51
Release Year: 1990
Song Status: Active *
Song Bitrate: 140 kbps
Song Legacy Flag: R
Song Source: Demo
Song Platform:

SID (6581/8580)
Additional Information:
recording from stone oakvalley's collection:
http://www.6581-8580.com/
this song used to have bad R2-revision recording in which volumes were messed up. At the point when 36 votes were already given, it was replaced with R4 recording in which volume balance sounds much better. -fk
Last Queued : 2 months, 2 weeks ago
This song has been played 17 times. [See Request History]
It was added 8 years, 6 months ago.
Song Rating
Song Rating: 2.5 - Votes Placed: 47
View Voting History
A total of 4 users have this song on their favourites list.
Compilation / Remix Information
Screenshots
Song Corrections & Updates
[Edit Information] - [Add Links]
User
Song Comment
PypeBros

DS homebrewer

okay, the "song" is nice, but the "vocals" at its start are ruining the job.

8 years, 4 months ago
Chocoholic

Random CS guy

it hurts my ears

8 years, 4 months ago
dodge
Kuchen ! Wer ihn tadelt liegt falsch

too much sample stuff ...

8 years, 1 month ago
Arne

nect(AR)i(NE)

and it is too long

7 years, 4 months ago
pipe


Stop whining, this is as cool now as it was in 1990!

3 years ago