Nectarine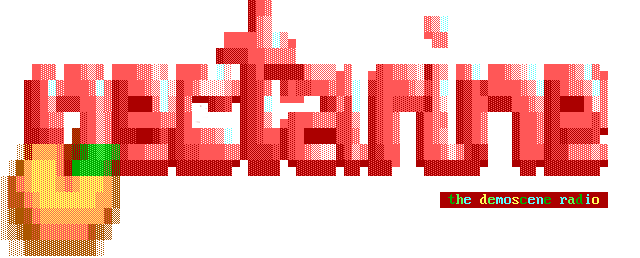 User Profile For BrittletheFly


solar system, urainis, minutia
l e n e r v o u s n e l l y ~
Member Since: May 2, 2014
347 Uploads, 2846 Votes, Spoken 19 Times.
Last Login: February 18, 2019

Send A Message
| View BrittletheFly's
Favourites List
.

BrittletheFly's
Ultimate
Song:

Dead Lock
by

Elwood (Jussi-Matti Salmela)

Public information

Thanks to

Cook for the lines!

Born: Jan 11, 1996. (23)
| demozoo moi | twitter moi (rarely active) |
formerly known as "Yoikun [yki, Yoik]", "sphantom" and so on. i still use my first handle sometimes (hence my demozoo activity page).
(buzzius-nervousius-nellious-moronius)
amateur aspiring storyboard/graphic/pixel (f)artist | video game + comic/animation fanatic | college student and a lazy housefly







i'm not much more active as I used to before, but I come here mostly in a month or so just to send requests on editing artists info. although nowadays I devote my time contributing much on Demozoo as "Yoik".
oh and I also collect modules and gather up goodies!
( >'^')/ ☜( ̅ • ̅ ☜) ∘°
i adore those peeps below :3


ko0x


Maktone (Martin Nordell)


Wiklund (Alexander Wiklund)


Radix (Jakob Svanholm)


Elwood (Jussi-Matti Salmela)


Zalza (Alexander Bulér)


Nighthawk (Martin Freij)


Virt (Jake Kaufman)


Joule (Joel Johansson)


XyCe (Tom Offringa & Roel Heerspink)


Jakim (Mateusz Szymanski)


Skyline (Aaron Leibrick)


mch (Michał Brzeski)


Malmen (Kristoffer Malmgren)


Rez (Christophe Résigné)


Crome [de] (Siegfried Rudzynski)


Brandon Walsh (Daniel Wressle)


\slash (Steven Velema)


coda (Ken Snyder)


Ghidorah (Petter Borling)


Grit
and that's all, I guess :b