Nectarine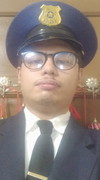 Santa Cruz, Manila
Filipino-American Manchild Independent Artist
Member Since: July 31, 2017
24 Uploads, 19 Votes, Spoken 10 Times.
Last Login: January 23, 2022

Send A Message
| View Yomaru_Kasuga's
Favourites List
.



Public information
Yomaru Kasuga (春日世丸) (born Yohann Martin Abillada-Navarro on July 10, 1996 in Quiapo, Manila, Philippines) is a Filipino-American idol and manchild independent musician artist and tracker musician (former ModArchive, ModLand and presently active in AMP).
I started was 17 years old as a songwriter, to wrote and make too many songs of my own work that I wish to sing, and using my home independent label as well. Then additionally became as a singer, also includes my Facebook page, since 2014. On April 2015, I purposed myself and decided to created the unit of Yomarumon Dreams.
I've started to trying out as a tracker artist. I started to track my modules on December 2017, using an OpenMPT and MilkyTracker App. Then I'll decided when I make my own modules, mostly in ScreamTracker 3, and for the rest in Amiga Protracker, instead of making modules in FastTracker 2.
MY CAREER:
On April 2014, I discovered some chip music composer instead of music editor when I was using Family Composer (from Famicom Disk System).
In July 2014, I used DroidSound App from Android OS that when I play more music modules from Nintendo Entertainment System / Famicom, Game Boy, and Game Boy Color.
In September 2014, I discovered using my MIDI Editor Software for my smartphone & tablet pc device including my PC on April 2016.
In December 2016, I discovered more music modules that when I played in Amiga and Commodore 64, also includes the other module formats such as S3M, XM, and IT on March 2017.
On December 21, 2018, I banned on my account from ModArchive's website, because Saga Musix gets deactivited to me including the reason's why you have it.
On March 6, 2019, I started making videos as a personal video blogger from the show "Stuff Time!" (The first season of "Stuff Time!" is ended on September 2021 before goes to Hiatus of myself).
On December 16, 2019, My Tracker Musician would be rest as a Hiatus of myself, also in November 27, 2021, The leading member of myself from Yomarumon Dreams as an independent musician artist.
The present year, My favorites from the nostalgia feelings. He likes to watch cartoons through Disney Characters, and in other cartoon programs from the late 80's and the early 90's. He likes to watch an old movies at home. He likes to listen more J-Pop Songs through 80's until early 90's including the international vintage songs. He likes to make music using any recording studio software equipment.